TO ELLIOT

For this page, I will let Anne talk.
Loving scottish terriers came to me several years ago when I met a little piece of love who was called
Elliot
(Exotic de vicorguello)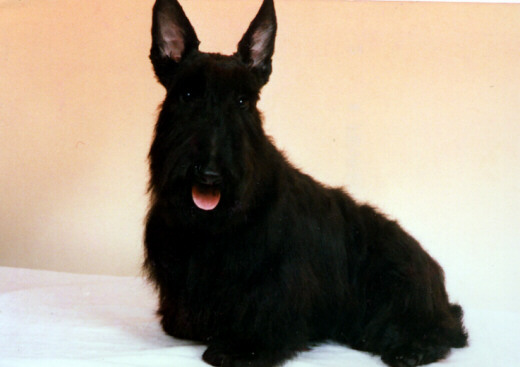 ELLIOT, aged 10 months.

He was born on June, 28th 1989 and died on December, 20th 1995.
I could not make a site dedicated to my favorite dog without dedicating a page to the dog who brought me so much love and passion for scotties. "ioiotte" allowed me to discover what it was like to be owned by a scottie!
Here he is, 4 months old, at his arrival to our place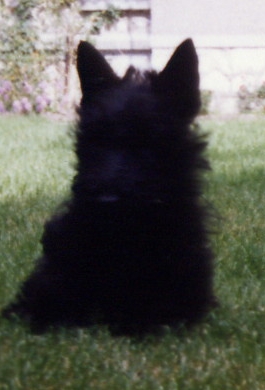 And he grew up....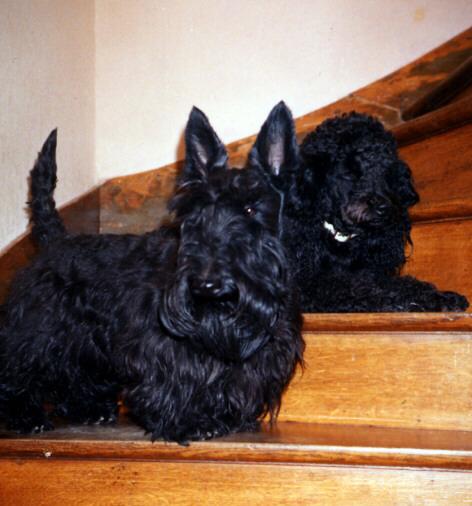 ELLIOT and FANZIE in 1991.
Need to get groomed!! Aged 15 months.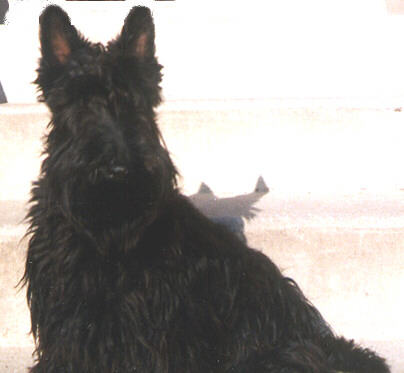 Here he was, investigating among his favorite flowers. He was two years old.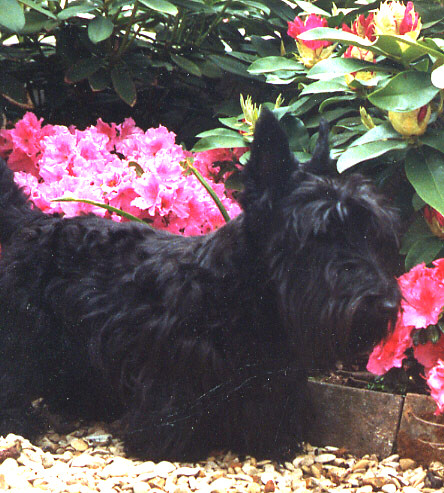 Un regard interrogateur datant de Mai 1995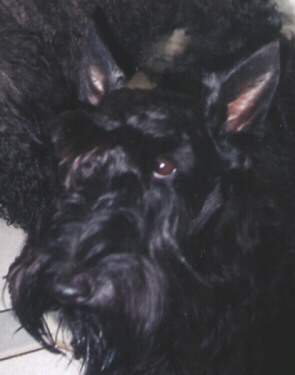 THANK YOU ELLIOT FOR ALL YOUR LOVE.

I'll never forget you.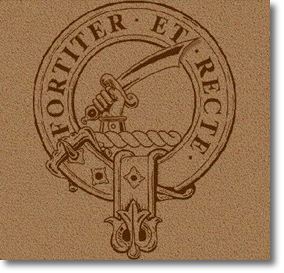 Copyright © 2002. http://www.prannoch-the-scottie.com