REGATE DU CHARME D' ALLEXIANE
A grooming day, Anne came to Michèle's place to pick me with her mother to show her a czesky....her mother did not even looked at the lady czesky!!!
On the other hand, we came back to Brittany with a puppy, an american cocker!!!
Régate was born on december, 25th 2000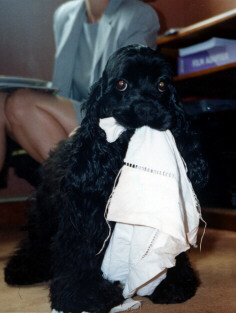 I think she's really the match sister for Fanzie as she also had, apparently, a past life as a mailman!!!
She was to seat as a goddess in Anne's parents'place..
She tends to fall asleep when she's supposed to have her picture taken.....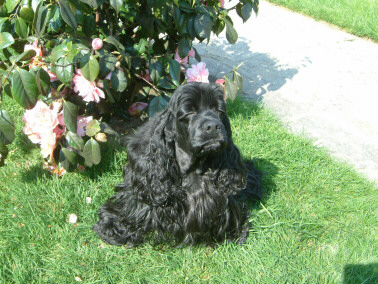 But well, she gets on well with everybody!
She is quite posh though...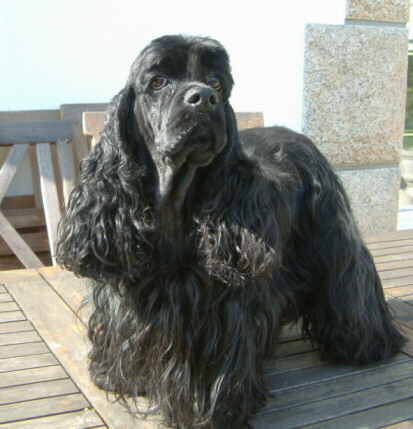 And she wants to get attention from everywhere..what is she thinking??!!! she's not even a scottie!!!??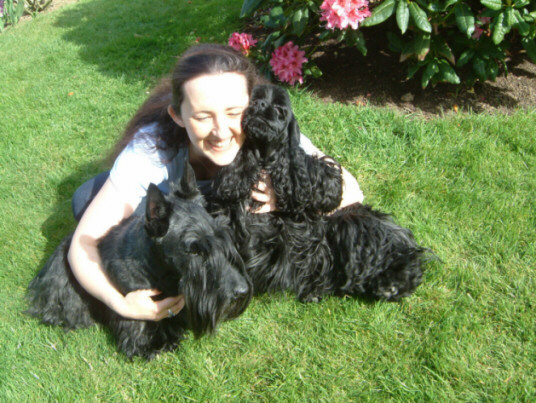 Well, she's an happy little dog!!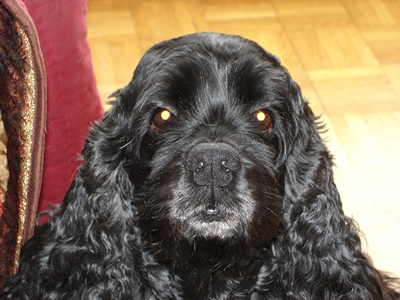 Where 2 fit......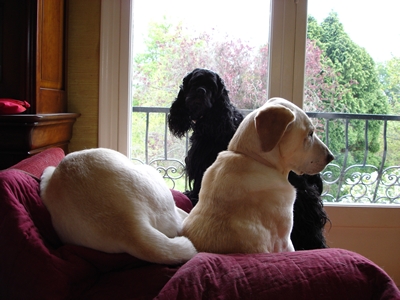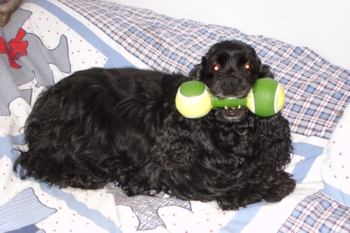 We have walks together from time to time...but she ALWAYS want her picture to be taken!!!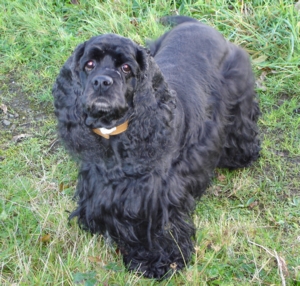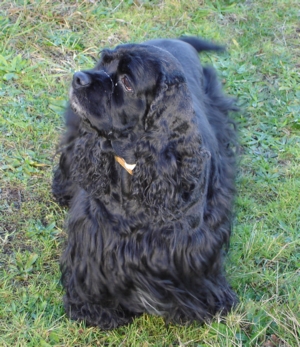 She has a new friend she gets along with ....finally!!!!!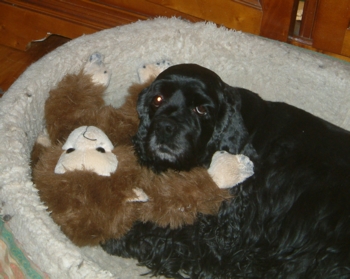 you can also see her on a video of mine....it's MY site after all..scotties do not like their thunder stolen!!!
Regate has a new friend...ho looks like MY Selene...but who is called Bagheera!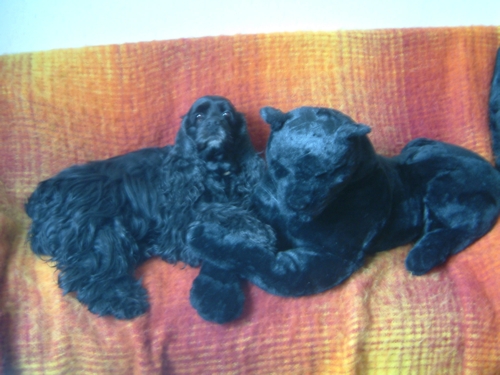 She still has hermonkey to torture..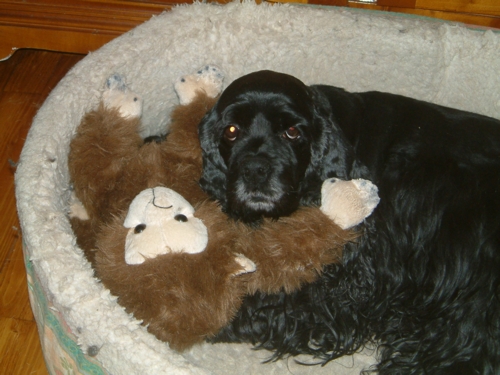 At the Rainbow Bridge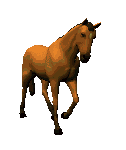 CopyrightŠ2003.http://www.prannoch-the-scottie.com