Year 2000
Very suddenly, anne TRIED to teach me how to remain in a static position!!!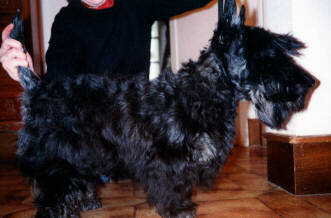 that was quite exhausting for a puupy like me...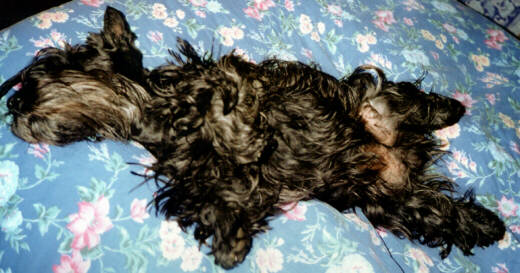 I had to recover as well as I could!!!
Then came the former dog shows...what did she want with this???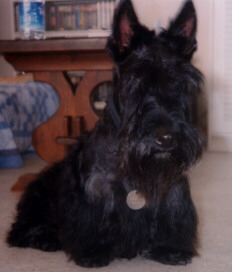 That was some stress to take but especially for Anne!!!
Anne even changed my groomer in order to be extremely well prepared for these shows!!
Michèle Benech, from Le charme d'Allexiane, did a perfect job and I thank her,
as it was not an easy job....

Then, we went to Evreux!!!
I was quite peaceful ....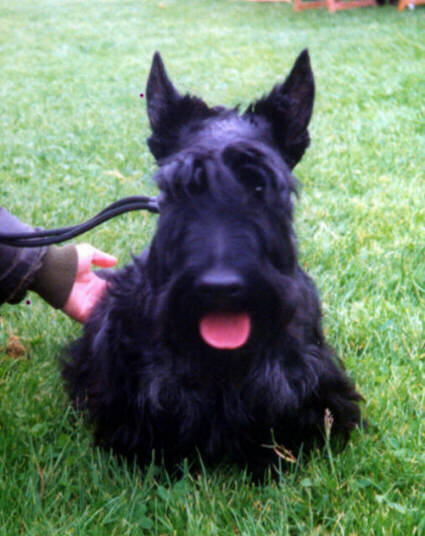 but Anne...not really!!!!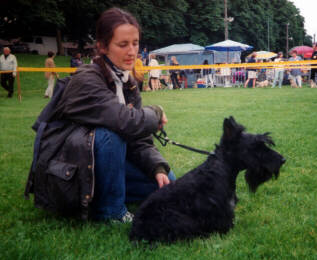 My result in "young male" was the third place, qualified "very good"....with Mrs Sarhi
(what do you mean saying that I don't know how to walk on a ring??!!!)

Then, on June 17th, it was the french championship that I was obliged to take, as a young male.
I was hiding myself in a sneaky way to observe the competitors!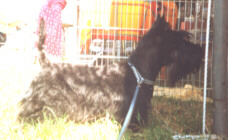 Some grown up competitors were pretentious....but I was still a young dog!!!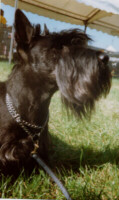 After a long time spent on the ring, turning around and around for M. Le Magnan under a dreadful sun....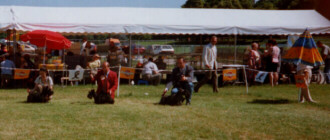 I was classed third, qualified excellent!!!

Copyright © 2002. http://www.prannoch-the-scottie.com