Year 2001
After my first shows, I've had almost a year off to get some rest, to give time to my coat to grow longer in order to be ready to enter the open class.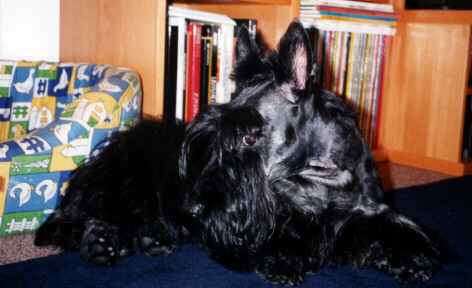 I was having nice WE in the countryside among golden retrievers from Peace and Plenty breeding. We were hunting in among the fields of corn and my caughts were quite..unexpected!!
see yourself..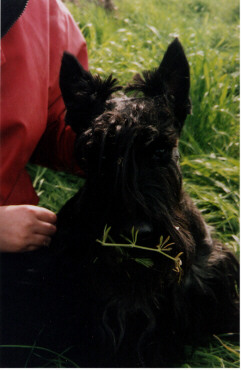 But.....what can a terrific highlander do in a grown- up corn field???
By the way, watch what I can hunt at home.....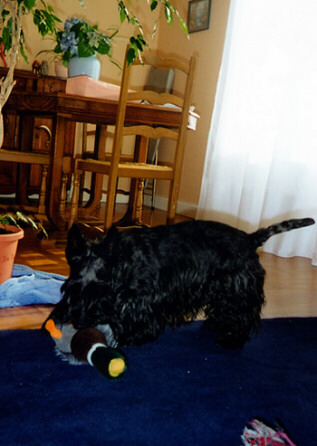 Once again, I deserved a nap.....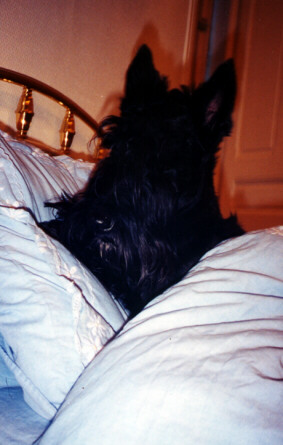 And finally, mother nature did her job and... my coat was ready!!!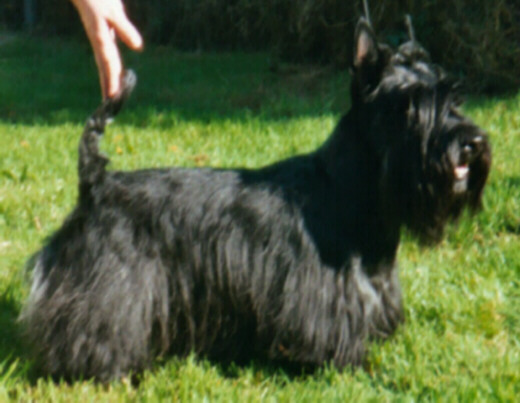 Copyright © 2002. http://www.prannoch-the-scottie.com