YEAR 2005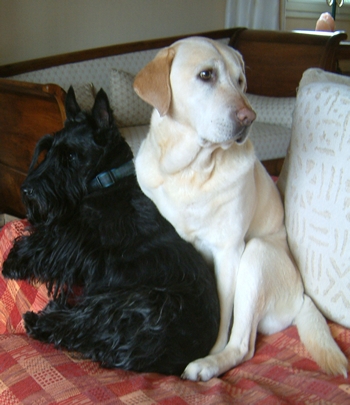 I live with Anne and Nuage now....no more with my beloved Lelia..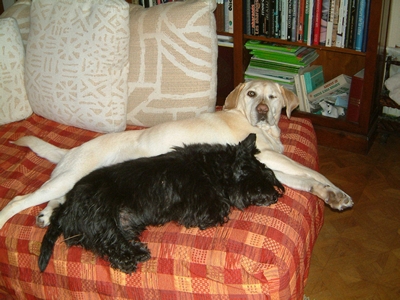 but..I do see her VERY often!!!!!!!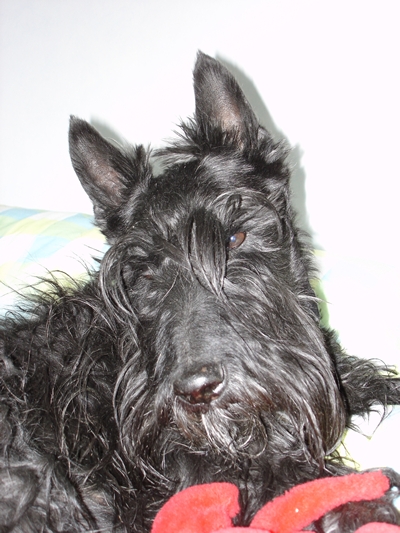 I have decided to get specialized in ...sofas!!!!
See by yourself...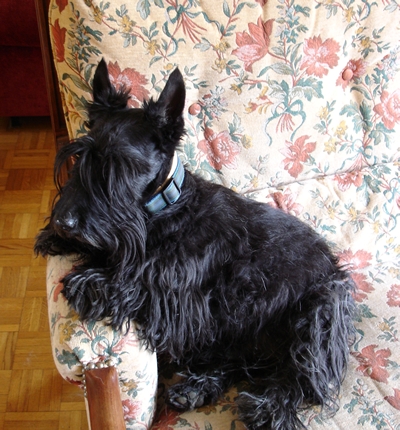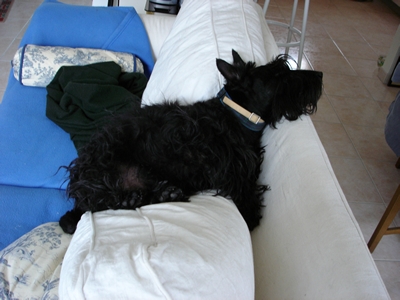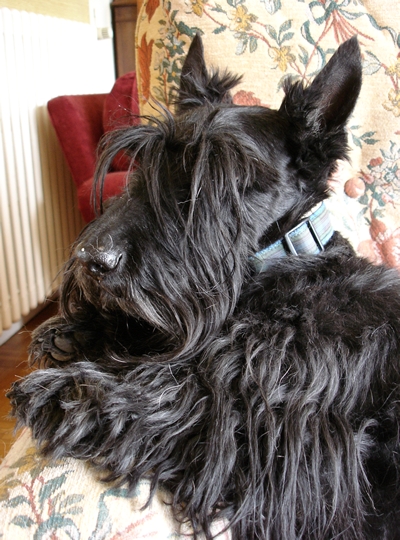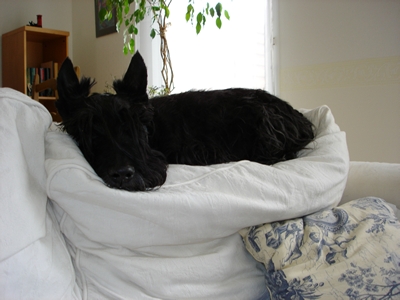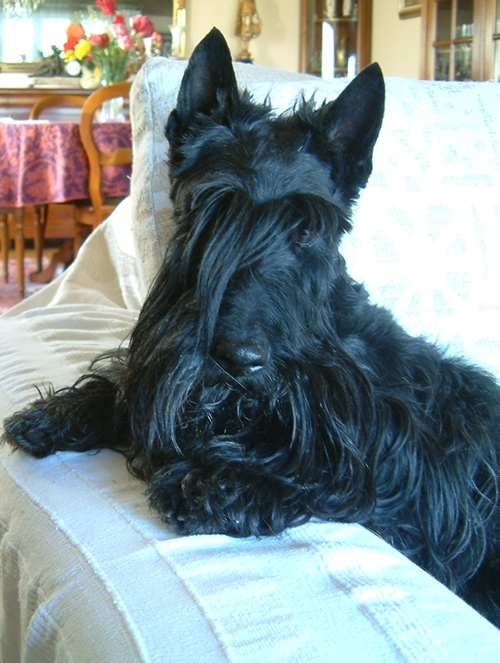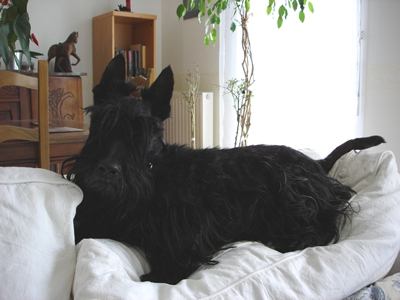 Lélia helps me when I get to see her at my grand parents' place!!!
She has years of experience!!!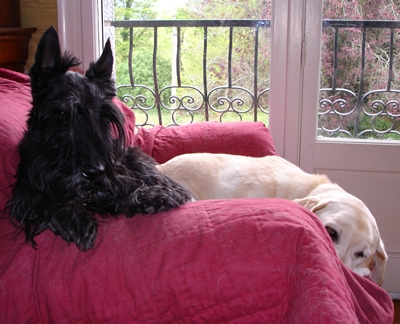 With such a warm weather.....you gotta find a strategic ..as well as a cool....place where to lie!!!!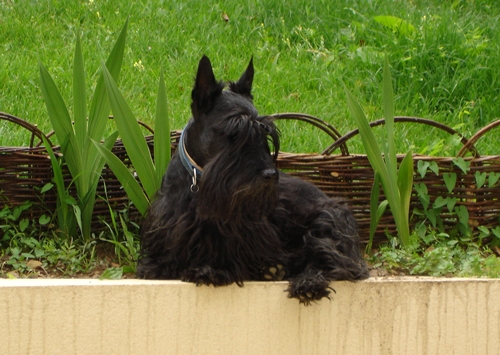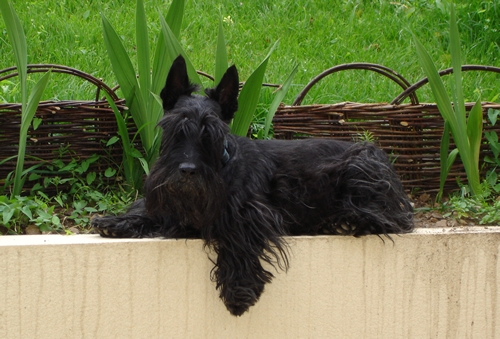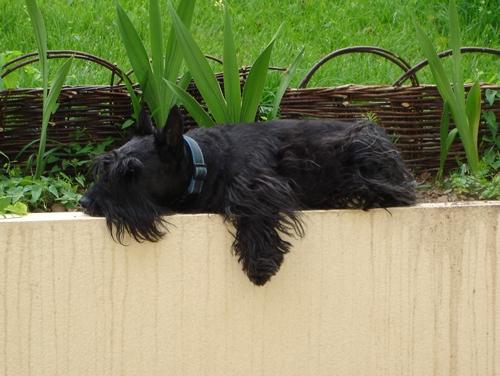 September, 1st...just watching if my garden is stranger-free!!!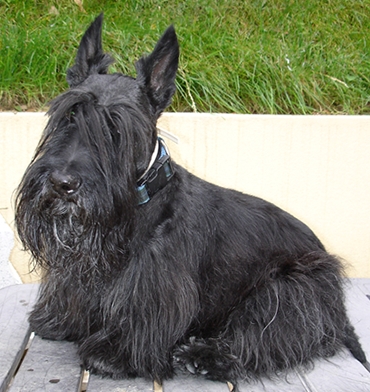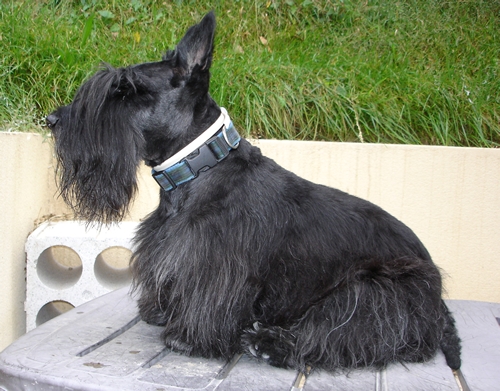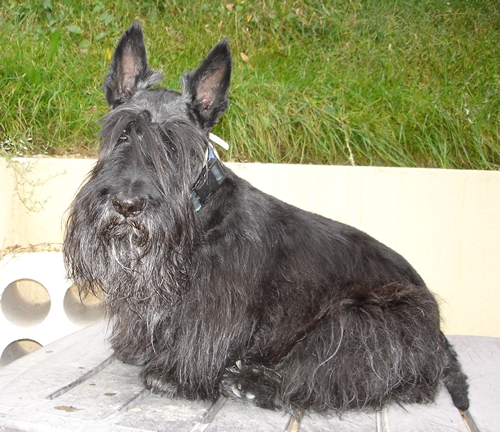 I deserve a little break now......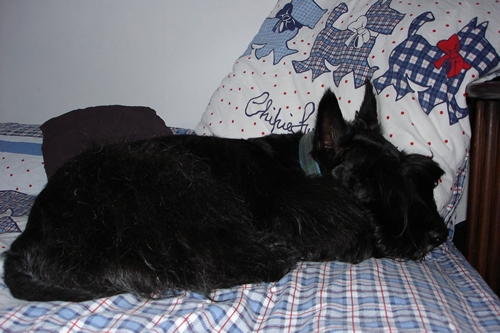 I work on dealing with stress....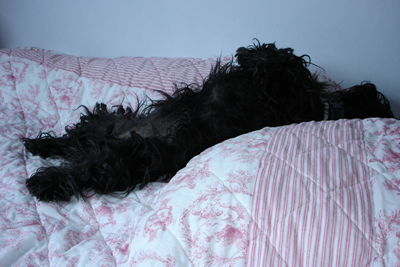 but I still visit my labrador's aunties !!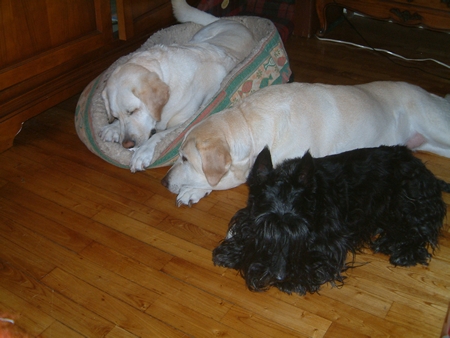 and here comes Halloween...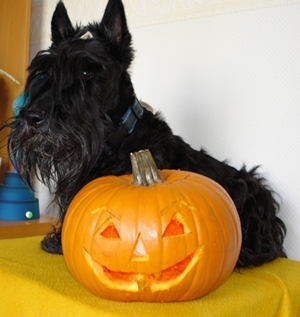 Winter is here...but there are many walks to do with my aunts!!!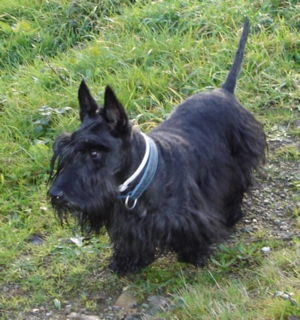 annnnd.....a rest !!!!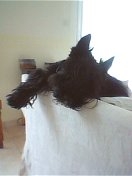 Merry Christmas to you all!!!!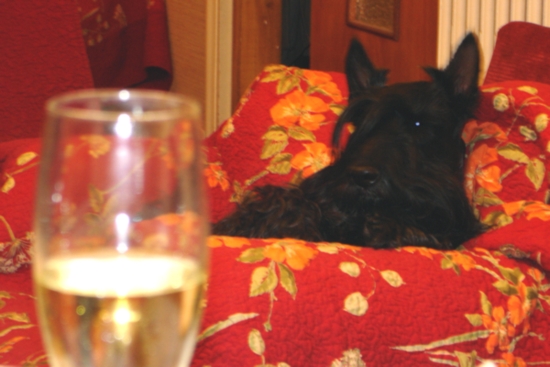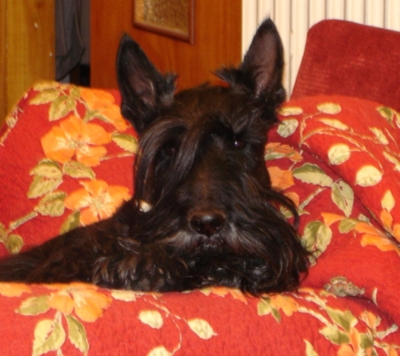 See you soon!!!!!!
Copyright © 2005. http://www.prannoch-the-scottie.com