Year 2002
After a peaceful year, I was about to go back to shows. As Anne and I had left the pollution of Paris to come to live in Brittany to be closer to my family mates, I changed, again, my groomer. Martine Gourmelon, Clan des Celtes breeding, was, and still is, a perfect one.
I as beginning the season with a show in Lanester.
Anne, with a ruined foot, was with me on the ring again...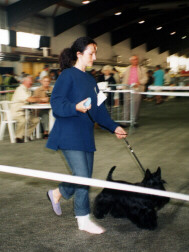 Then,..... Dr Parson was attribuating to me the RCACS!!!!
I was quite proud of myself....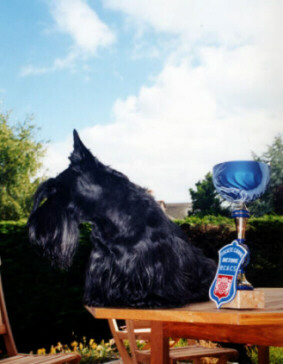 After this succesful day, we went to Château Gonthier, I was at the 3rd place, qualified excellent.
then came the time of the CACIB......tougher competition!!!
In Orléans, I had the 4th place, qualified excellent (M. Monseau), the day after, in Charleroi, Belgium, I had the 3rd place...2 shows in a row during a WE...what an idea!!!???
Those 2 competitions had been exhausting, so, I offered myself the rest of the terrier...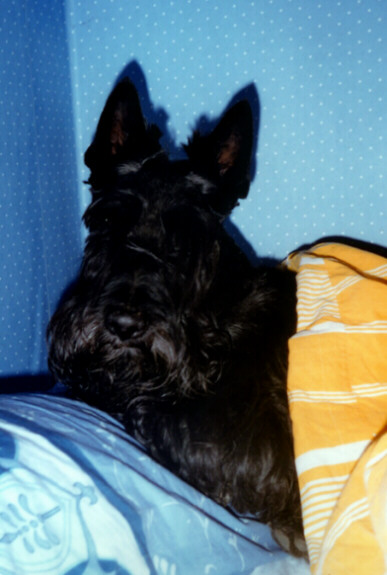 Right now, I've not been in any other show but St Brieuc is not that far!
So, let's see .......

Copyright © 2002. http://www.prannoch-the-scottie.com