LELIA
09/10/1995 - 30/04/2011
Lelia is a gorgeous labrador born on October, 9th 1995.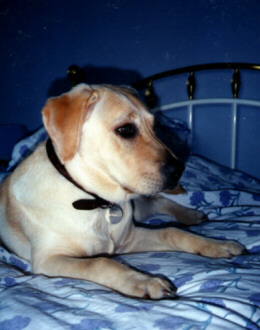 Since her childhood, her interest in furniture is really huge
But she grew calmer!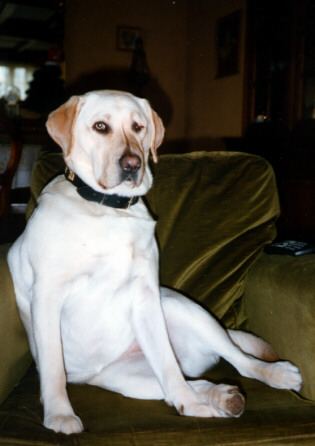 As soon as I arrived in Brittany, she explained me how to use the main furnitures.
have a look......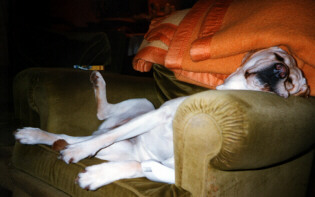 That was something I had to learn!
Things are easier with a good approach...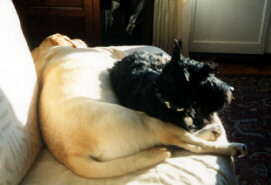 Then, I had to learn how to live with several humans...
Lélia , in a funny way, was beginning to do practical exercises on my mistress!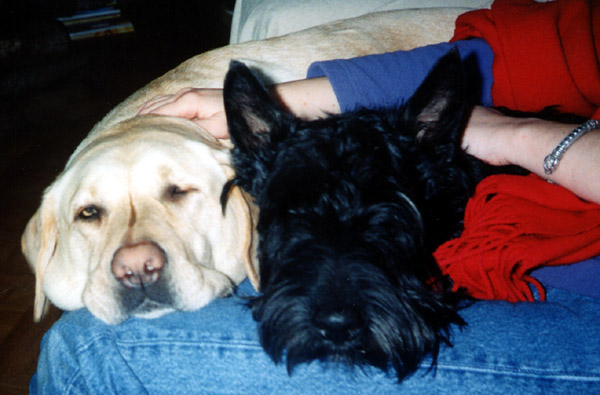 Well, Lélia became immediately a support for me.
And she has decided to enjoy the new spring time..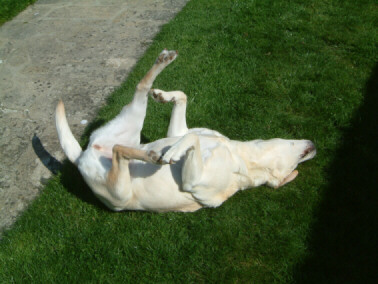 the heatwave in France made her look for others ways to get refreshed....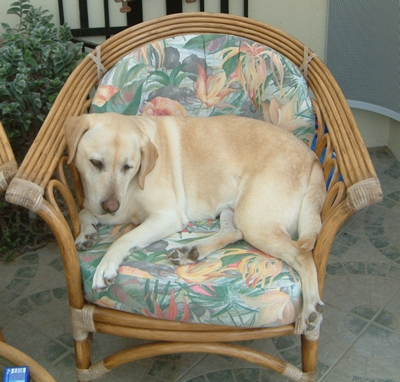 But Roxane often wants to be with me!!!!
Here is 2005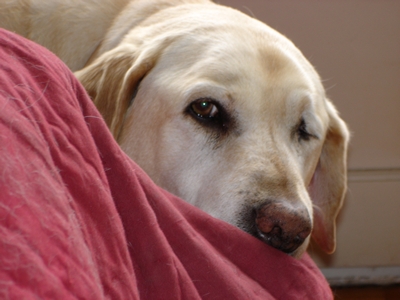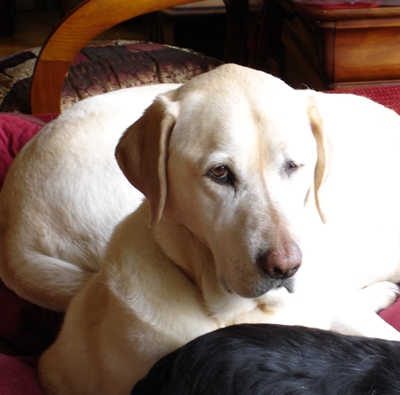 Roxane is often with me...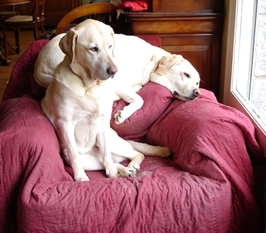 We like each other a lot!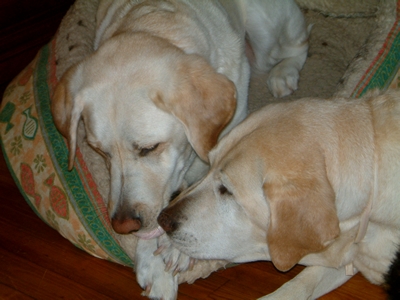 She got 10 in October...but she is as gorgeous as ever...and still as helpful!!!!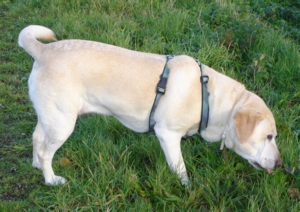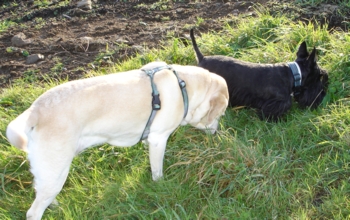 May, 2006
Aunt Lelia lives with Me and Anne now!!!!!
It seems to..;upset her....somehow!!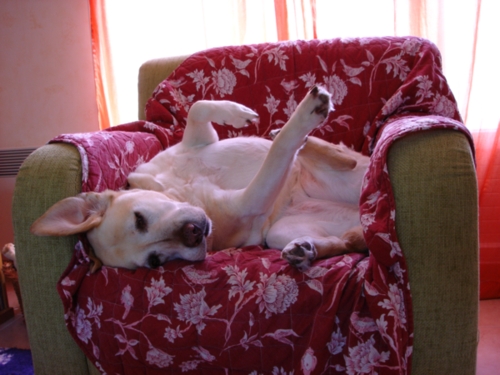 Laughter is a remedy for age!!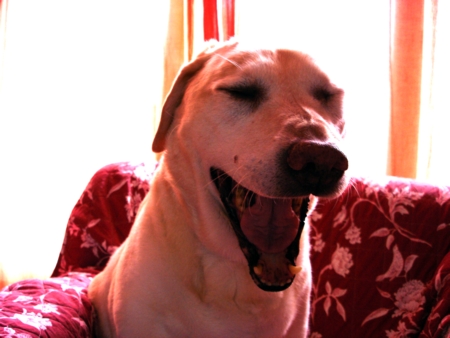 as well as company!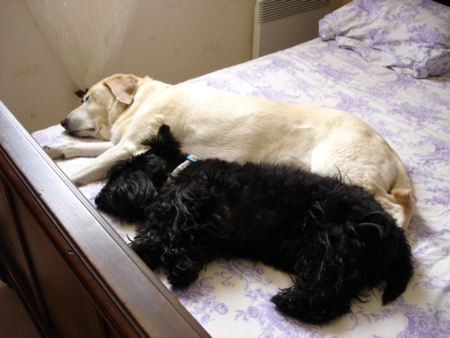 May 2007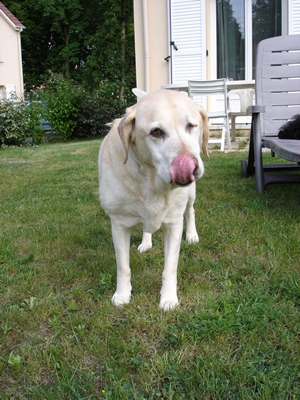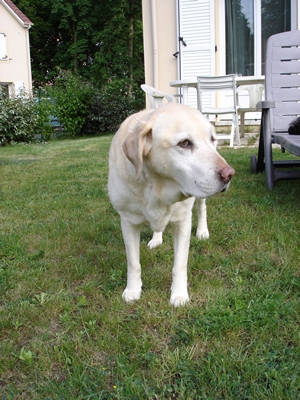 See you soon!!!!!

At the Rainbow Bridge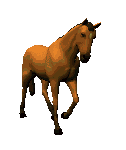 Copyright © 2004. http://www.prannoch-the-scottie.com